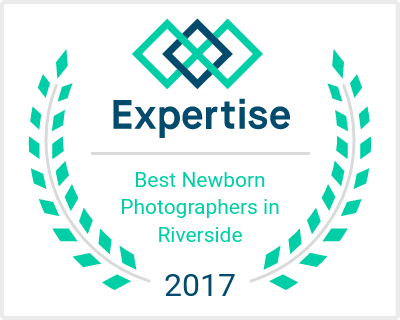 A newborn and maternity portrait photographer located in Murrieta, California.
Hello!
I am an insured, professional photographer based out of Murrieta, California, serving the Inland Empire. My photography is focused on maternity, newborn and babies. I love to create warm, rich and timeless images of newborns.
In my Murrieta studio is where my newborn sessions take place. It is my home away from home. I truly love what I do and can't believe I can say I have been doing this for over 12 years!
Some tidbits about me: I love my three grown babies, who if you meet me, you will find me talking about them either by the day they were born or where life is taking them. I have a very supportive and amazing husband who has been by my side for over 20 years. I love my dogs, who you might hear me talk about as well.
I offer the highest quality prints from the best labs for professional photographers. I am here to guide each of my clients in choosing the right images from their gallery to display in their homes. I offer custom canvas wraps, vivid metals, framed prints and custom coffee tables books. I am committed to my business and look forward to each client I meet.
I look forward to meeting you and creating an amazing session for you and your family,
Kristy Romero
---
Testimonials
Kristy has become like a member of our family. I first went to her when I was pregnant with my first daughter, and have continued to utilize Inspirations Photography to capture each and every milestone in my girls' lives. Kristy's work is unlike any other, and her ability to make each session unique and special is amazing. I have recommended Inspirations Photography to several of my friends and all have had the same wonderful experience. You only get one chance to capture those important moments.
I have taken both of my grand daughters for newborn pics at Inspirations Photography. What a pleasant experience. Kristy is truly the Baby Whisperer. Her patience and gentleness with the babies is remarkable. She captured moments with the girls we will cherish forever! Her talent is amazing. Thank You, Kristy. You are a peach!!!
From the moment we entered the studio, Kristy was exceptional. We were nervous parents with two newborn twins and she immediately put us at ease from the warmth of the studio to her gentle touch. She held our babies like they were her own, carefully molding them into their positions. As they wiggled their little bodies, she never once appeared anything but relaxed and patient, as she waited for them to soothe and she could get the shot. As any new Mommy knows- not having a diaper on can be met with quite a few surprises, yet she always got the shot even amongst our laughter and at times embarrassment. She is an amazing photographer with an eye for detail. The photographers are displayed prominently in our boys room and we are extremely grateful for the experience.